Agent FBI Scott O'Donnell, który kierował zespołem ścigającym Johna Willisa, powiedział po jego zatrzymaniu, że jeszcze nigdy nie spotkał takiego przestępcy. Śledczy nie miał na myśli tylko rangi "Białego Diabła" w środowisku gangsterów, ale także sposób w jaki Willis zdobywał władzę w całkowicie odmiennych kulturowo strukturach. Jak to możliwe, że biedny chłopak z Bostonu był w stanie wspiąć się na sam szczyt mafijnej hierarchii i kierować narkotykowym biznesem wartym setki milionów dolarów?
Historia "Bac Guai" (jak nazywali go Chińczycy) zaczyna się na biednych przedmieściach Bostonu, w dzielnicy Dorchester. John Willis dorastał wśród społeczności o irlandzkich korzeniach i od wczesnej młodości wyróżniał się na tle rówieśników słuszną posturą. Jego ojciec opuścił rodzinę, gdy chłopiec miał 2 lata, a matka zmarła zanim skończył 15 lat. Rodzina nie chciała przygarnąć sieroty, więc John Willis już jako nastolatek mógł liczyć tylko na siebie.
John Willis bardzo szybko zaczął brać sterydy i podnosić ciężary, co dodatkowo zwiększyło jego gabaryty. W wieku 16 lat skłamał właścicielowi baru Kenmore Square, że jest pełnoletni i zaczął pracę jako ochroniarz. W weekendy odbywały się tam azjatyckie noce, podczas których John podziwiał modnie ubranych facetów, z telefonami wielkości cegły i młodymi kobietami u boku. Pewnego wieczoru przypadkowo natknął się na członka gangu Ping On, któremu pomógł w czasie awantury w barze. Vapeng "John" Joe zostawił mu swój numer telefonu i zapewnił o swojej wdzięczności.
Wkrótce Willis potrzebował pomocy w znalezieniu miejsca do noclegu, ponieważ pomieszkiwał u znajomych i przypomniał sobie o kartce z numerem telefonu. Zadzwonił z budki telefonicznej i po kilku chwilach na zewnątrz pojawiły się dwa samochody marki BMW z azjatyckimi gangsterami, którzy zawieźli go do siedziby gangu. W domu znajdowały się całe chińskie rodziny, a następnego dnia "Biały Diabeł" zjadł obiad z przedstawicielami mafii. Szybko został przyjęty w przestępcze struktury i zaczął prowadzić interesy związane z "salonami masażu" oraz hazardem.
Chińska mafia prowadziła w Bostonie nielegalny biznes od la 70., gdy do miasta wyemigrował na stałe jeden z liderów struktur Stephen "Sky Dragon" Tse. Był on szefem organizacji złożonej z tzw. Triad, której korzenie w Chinach sięgają XVII wieku. Gangsterów obowiązywała bezwzględna lojalność wobec grupy, a hermetyczna struktura uniemożliwiała policji rozbicie mafii i aresztowanie jej przywódców.
W Bostonie bandyci zapewniali lokalnym kupcom ochronę i mogli stołować się wszędzie za darmo. Udzielali również pożyczek na wysoki procent, ale w przypadku opóźnień ze spłatą kredytu, bardzo dotkliwie karali dłużników. W końcu "Sky Dragon" stanął przed azjatycką komisją do spraw zorganizowanej przestępczości i został zamknięty ze względu na odmowę zeznań.
Vapeng Joe polecił Willisowi rzucić pracę i zmienić styl ubierania. Wręczył mu 500 dolarów, wyposażył go w telefon komórkowy, pager i wystylizował włosy w postawione do góry kolce, które były znakiem rozpoznawczym chińskich mafiozów. Wkrótce nowa rodzina wysłała go z misją do Nowego Jorku, gdzie Ping On posiadał rozległe kontakty. Wielkość portowego miasta przytłoczyła nowego rekruta, dodatkowo czuł się nieswojo, jako jedyny biały nastolatek w Chinatown. Na początku Chińczycy podchodzili do niego nieufnie i nikt nie chciał z nim rozmawiać po angielsku.
W latach 80. gang Ping On miał dobre układy z czołową nowojorską grupą Hung Mun. Willis trenował strzelanie w jednej z rzeźni, aby wykonywać zadania polegające na kradzieżach dla braci Peter'a i Jackie'go Lau, którzy przewodzili Hung Mun. Pierwszy napad nie należał do udanych i chłopak szczęśliwie uniknął śmierci podczas akcji, ale z czasem wprawił się w bandyckim fachu i szło mu coraz lepiej.
Więzi białego nastolatka z chińskimi gangsterami zaczęły się mocno zacieśniać, więc John postanowił nauczyć się języka swoich nowych "braci". Pilnie studiował słowniki, zapamiętywał słówka podczas codziennych zajęć i rozmawiał z innymi członkami gangu. Wkrótce był w stanie rozumieć dialekt płynący z chińskich filmów gangsterskich, które bez przerwy oglądali jego współtowarzysze. Poznał też kulturę i zwyczaje dalekiego wschodu, których bacznie przestrzegał. Pewnego wieczoru zrobił ogromne wrażenie, śpiewając swoją ulubioną chińską piosenkę popową.
W 1990 roku, po prawie dwóch latach spędzonych w Nowym Jorku, Bac Guai John był szanowanym członkiem gangu i został wezwany z powrotem do Bostonu. Przed wyjazdem Jackie Lau zabrał go jeszcze do świątyni buddyjskiej, gdzie przyjął błogosławieństwo. Kiedy wracali Willis zasnął za kierownicą, a samochód zjechał z drogi i uderzył w ścianę. John i jego przyjaciel wyszli z wypadku bez szwanku, co przyszły boss Triady odczytał jako znak.
Członkowie grupy w Bostonie i koledzy z podwórka byli szoku, gdy usłyszeli jego płynny chiński. W niezwykła transformację nie mogła też uwierzyć rodzina i przyjaciele, ale przemiana Willisa stała się faktem. Liderem gangu Ping On był teraz Tan Ngo nazywany "Bike Ming", który przejął schedę po aresztowanym w Hong-Kongu Stephenie Tse. Nowy przywódca potrzebował osobistego ochroniarza, ponieważ często był obiektem ataków konkurencyjnych organizacji przestępczych. Do tej funkcji idealnie nadawał się John i wkrótce traktował starszego "Bike Minga" jak ojca, który udzielił mu wielu cennych wskazówek odnośnie chińskiej kultury i mafijnych reguł. Willis przeszedł też szkolenia z zakresu wykrywania bomb i otrzymał nowy przydomek – "Dragon Boy".
W 1991 roku w Bostonie rozpoczęły się wojny gangów, które zapoczątkowało zabójstwo w Chinatown 6 członków konkurencyjnej Triady z San Francisco. Miasto było bardzo niebezpieczne, szczególnie dla znanego wszystkim, białego gangstera. Pewnego razu, gdy Willis wychodził z jednego z barów, ktoś przystawił mu pistolet do głowy i nacisnął spust, ale broń nie wypaliła. Następnym celem był Tan Ngo, którego przed śmiercią ocaliła policja, znajdując snajpera na dachu jednego z budynków. Przez następne lata Willis brał znaczne ilości sterydów, przez które stał się dużo bardziej nerwowy i bezwzględny. Załatwiał sprawy swojego szefa i oddawał mafijne długi. W 2000 roku został skazany na 5 lat za handel heroiną i osadzony w więzieniu stanowym w Massachusetts. Za kratami nie marnował czasu i powiększał swoje narkotykowe wpływy.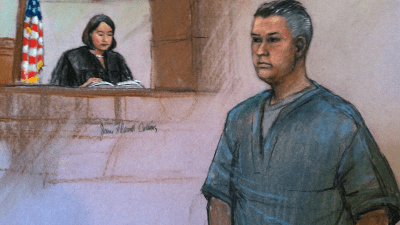 John wyszedł z więzienia w wieku 32 lat i po kilku miesiącach poznał 13 lat młodszą Anh Nguyen, która wyemigrowała do USA z Wietnamu, w wieku 10 lat. Azjatka była pod wrażeniem Willisa, szczególnie imponowała jej znajomość języka i chińskiej kultury. Wkrótce gangster pomógł sprowadzić z Wietnamu córkę dziewczyny, której nie mogła utrzymać w Stanach. Spełniło się marzenie biednego dzieciaka z przedmieść Bostonu, o rodzinie i poczuciu przynależności. Partnerka Willisa wiedziała o jego przestępczej działalności, ale nie chciała mieszać się w jego sprawy.
W 2010 Willis poznał samego szefa chińskiej mafii – Sky Dragona, który wrócił Chin. John czuł się zaszczycony i pomyślał, że jest to dobry moment, aby zacząć własny biznes, niezależny od Bike Minga i Vapeng Joe. Po dwóch dekadach w strukturach gangsterskich, postanowił spróbować interesu związanego z handlem Oksykodonem (pochodna kodeiny). Rosnący popty na leki przeciwbólowe w USA sprawił, że ten rynek był warty około 3 miliardów dolarów. Główny centrum dystrybucyjnym stała się Floryda, gdzie ludzie Willisa rozprowadzali tabletki, a luźne regulacje prawne pozwoliły na szybkie pomnożenie zysków. Chińscy przyjaciele ostrzegali Johna, żeby trzymał się z dala od narkotykowego biznesu, ale on wolał zaryzykować. Wciągnął też do interesu przyjaciół z dzieciństwa m.in. Branta Welty. Jego nowa grupa składała się głównie z białych mężczyzn, jednak pozostali oni wierni tradycji i zasadom panującym wśród azjatyckiej mafii. Zrobili sobie jednakowe tatuaże i składali przysięgi wierności rodzinie.
Gangsterzy dostarczali na Florydę kilkadziesiąt tysięcy tabletek tygodniowo i zarabiali krocie. Willis wydawał fortunę na jachty, motocykle, drogie samochody i wystawne rezydencje. Jeszcze w 2010 roku White Devil został objęty stałą obserwacją FBI, choć służby obserwowały go już wcześniej. Teraz agenci zrozumieli, że John jest kimś naprawdę ważnym i przewodzi ogromnemu, przestępczemu procederowi. Anh Nguyen nie mogła znieść ciągłej paranoi partnera i niekończących się wizyt na Florydzie. Zagroziła odejściem, co wywołało u Willisa dodatkowe niepokoje.
Ostatecznie FBI postanowiło aresztować Willisa po wpadce jednego z kurierów na Florydzie. Zatrzymanie nastąpiło w Bostonie, w dniu dziewiątych urodzin jego przybranej córki. Gangster nie stawiał oporu i został mu postawiony zarzut kierowania grupą przestępczą, której rozprowadzała środki odurzające. Został skazany na 25 lat więzienia, w którym przebywa do dzisiaj. Studiuje buddyzm i trenuje jogę.